No.
Part # / Description
/ Price
Price
Radiator
Lightweight; the radiators have a positive heat transfer to weight ratio Corrosion-resistant aluminum designed core helps optimize the radiators long lasting service life This GM Genuine Part is designed, engineered, and tested to rigorous standards and is backed by General Motors
Discontinued
Discontinued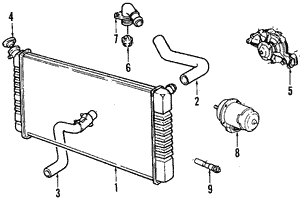 Discontinued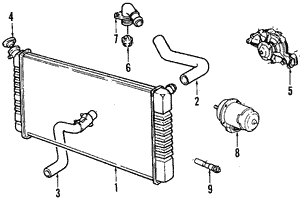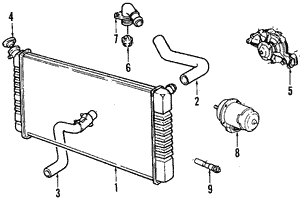 Radiator Cap
Gas. Rc-27. Seville. All models. 4 cylinder. Beretta, Corsica. 2.0l. Diesel.
Discontinued
Discontinued