Communication System Components for 2013 Cadillac Escalade EXT
No.
Part # / Description
/ Price
Price
Mobile Telephone and GPS Navigation Antenna
Antenna Assembly
Silverado, sierra. Without digital radio. , without digital audio. This GM Genuine Part is designed, engineered, and tested to rigorous standards and is backed by General Motors
Discontinued
Discontinued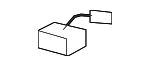 Navigation Microphone
Microphone
Onstar. Labeled 84366725. Wagon, mobile phone. With sunroof. Sedan, overhead lamps, mobile phone. With interior movement sensor. , front, with garage door opener. Coupe, overhead lamps, mobile phone.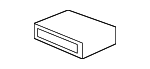 Discontinued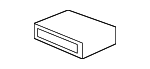 Discontinued
Communication Interface Module Bracket
Mount Bracket
With SLT pkg. Onstar, 2008-09. This GM Genuine Part is designed, engineered, and tested to rigorous standards and is backed by General Motors
Related Parts
Part # / Description
/ Price
Price
Power Radio Antenna
Antenna
LaCrosse. Wagon, bluetooth. With digital audio, coupe, wireless interface. ONSTAR. with bluetooth. GM GP Antennas have signal strength, clarity, and signal interference protection Made with durable materials to help withstand exposure to harsh weather This GM Genuine Part is designed, engineered, and tested to rigorous standards and is backed by General Motors