Switches for 1992 GMC K1500 Pickup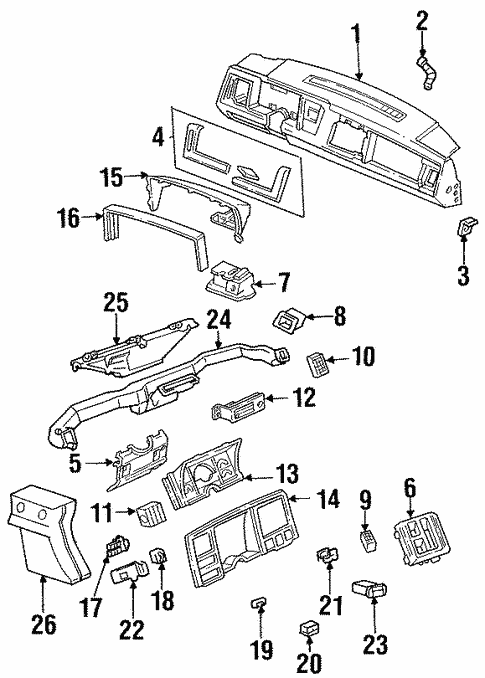 1 This price excludes a refundable manufacturer's core charge. Add the part to your cart to see the core charge.
Related Parts
Part # / Description
/ Price
Price
Neutral Safety Switch
Auto trans. All models. S-series. Astro, Safari. Buick, chevrolet, olds. Column Shift.
Discontinued
Discontinued
Back-Up Switch
G10-30 vans. Manual trans. All models. 5 speed. 3/4 & 1 ton.
Back-Up Switch
Manual trans. 5 speed. S-series. Manual trans. 4.3l. All. Manual trans. 2.2l.
Horn Switch
All models. 4 spoke. 1992-94 chevrolet & gmc.
Discontinued
Discontinued
Discontinued