Switches for 1992 GMC K1500 Pickup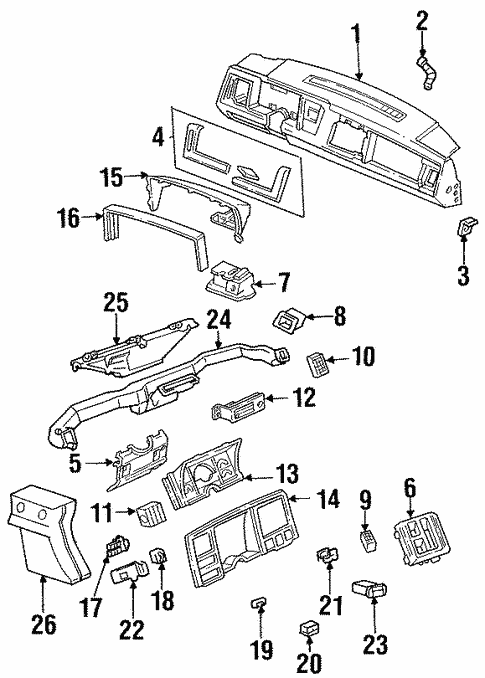 Related Parts
Part # / Description
/ Price
Price
Back-Up Lamp Switch
Back-Up Switch
G10-30 vans. Manual trans. All models. 5 speed. 3/4 & 1 ton. This GM Genuine part is designed, engineered and tested to rigorous standards, and are backed by General Motors
Park/Neutral Position and Back-Up Lamp Switch
Back-Up Switch
Manual trans. 5 speed. S-series. Manual trans. 4.3l. All. Manual trans. 2.2l. This GM Genuine part is designed, engineered and tested to rigorous standards, and are backed by General Motors
Neutral Safety Switch
Auto trans. All models. S-series. Astro, Safari. Buick, chevrolet, olds. Column Shift.
Discontinued
Discontinued
Door Jamb Switch
These are Sold Individually. All models. Front door. 1995-00, 1995-96, dome lamp. Works with vehicle electronics to help optimize vehicle capabilities This GM Genuine Part is designed, engineered, and tested to rigorous standards and is backed by General Motors
Discontinued
Discontinued
Horn Switch
All models. 4 spoke. 1992-94 chevrolet & gmc.
Discontinued
Discontinued
Discontinued
Brake Light Switch
Stoplamp Switch
All. Without cruise. Auto trans. Works with vehicle electronics to help optimize vehicle capabilities This GM Genuine Part is designed, engineered, and tested to rigorous standards and is backed by General Motors